Skip to Content
Eclectic Elegance. Artful Romance.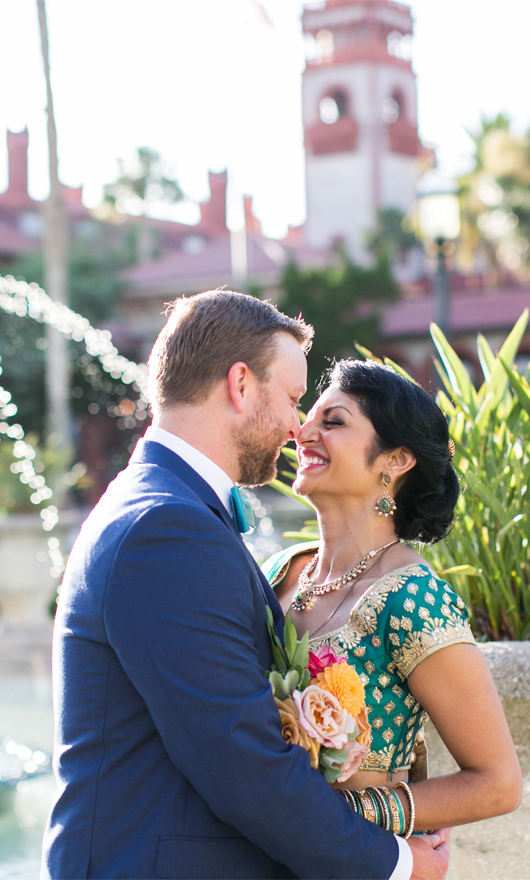 Let Your Love Story Unfold
Forever begins here. At Casa Monica Resort & Spa, the old-world romanticism of St. Augustine sets the stage for the extraordinary. Grand receptions lit by handcrafted Moroccan chandeliers. Intimate ceremonies set against majestic architecture, or within a lush, tropical garden. A bohemian twist on tradition, and an experience as inspiring as your love.
Artfully Designed,
Masterfully Delivered
Luxury Boutique Accommodations
Elegant Ballroom
Outdoor Pool & Pavilion
Custom Catering & Private Dining
Ceremony & Reception Planning
Complimentary Dance Floor, Chairs, and Tables
Complimentary Guest Room for Newlyweds
Complimentary Menu Tasting for Two
Referrals to Top Wedding Vendors
Group Room Blocks for Out-of-Town Guests
Anticipate Exceptional
Only At
Casa Monica
Revel in the pure relaxation of Poseidon Spa. Discover incredible, Mediterranean-inspired dining at Costa Brava. At Casa Monica, prepare for an experience unlike anywhere else.
Anticipate Exceptional
Transportive Venues
With Moroccan architecture and globally inspired details, our venues radiate an eclectic bohemian energy with a perfect marriage of European elegance and contemporary creativity.
Anticipate Exceptional
Inspired Catering
Dining is more than a meal, it's a memory in the making. Casa Monica's culinary team offers a fresh approach to tradition, and a deeply personal experience customized for every couple.
Explore and Discover
Born from a romance between curiosity and adventure, the rich history and enchanting spirit of St. Augustine infuse every wedding at Casa Monica.
The Most Beautiful Place
The venue was gorgeous, the food exquisite and the service exceptional. We could not have asked for a more beautiful day at the most beautiful place. The personalized service and thoughtfulness throughout will not be forgotten.
-Jackie H | TheKnot.com
Exceeded My Highest Expectations
Hands down the best choice of my entire wedding. From the first meeting to the morning we checked out after our wedding, Casa Monica exceeded my highest expectations. They helped us in every way imaginable, and I can't wait to come stay again.
-Caity | WeddingWire.com
It Was A Fairytale
We had our recent rehearsal dinner, wedding reception and honeymoon stay at Casa Monica. It was a fairytale! The hotel itself is gorgeous. Its location is unbeatable. It was perfect for our destination wedding since it is in the center of historic St. Augustine and convenient for out-of-town guests.
-Chantel D | TheKnot.com